New Trask Industries Viral Video Featuring A First Look At A Sentinel
With The Wolverine now in theaters, the countdown till Days of Future Past has begun. Today, the viral site Trask-Industries.com released a new video celebrating 50 years of work for the company but also giving us a first glimpse at a Sentinel. The site mimics a company website, complete with a company history and promotional pictures of Trask's crowning achievement.
The site gives us our first real look at the Sentinels after their heads were put on display at this year's Comic-Con. You can gauge the relative size of the big metal mutant hunters in the images below. Also unveiled on the site was a new picture of Peter Dinklage as Bolivar Trask. The snazzy mustachioed picture also came with this quote from Trask:
The mutant threat is the defining issue of our time. We can choose to stem the impending tide of extinction or we can stand by passively and allow it to wash away any remnants of our species.
You can look around the website and see all the neat interactive bits and bobs by clicking here.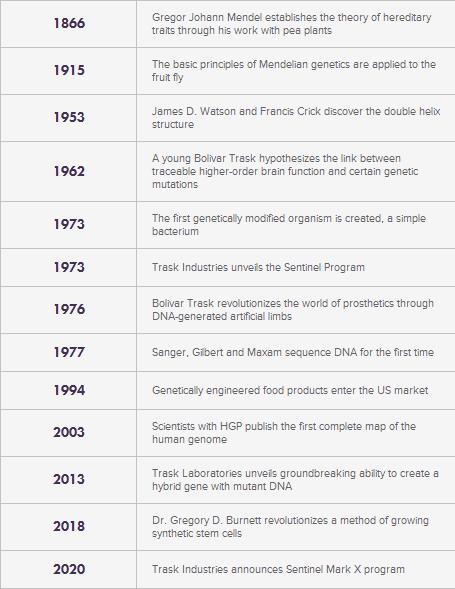 Fox has released a new GIF giving us a 360 look at the head of the Sentinel which is very slick and a bit retro.
Days of Future Past comes to theaters May 23rd 2014.
---
All ComicBookTherapy contributors must agree and abide by our
Site User Agreement
. ComicBookTherapy.com is protected from liability under "OCILLA" (Online Copyright Infringement Liablity Limitation Act) and will actively enforce said provisions. If you represent an individual or company and feel as though this article has infringed on any of our terms or any existing copyrights, please
contact us
for a speedy removal.
---