You'll Believe A Man Can Fly Again In Latest Man Of Steel Poster
The Man Of Steel news has been rampant across the web over the past couple of weeks, with new TV spots, images and banners. Warner Bros. have now released the fourth poster for the highly-anticipated June 14th release, featuring Superman himself soaring the skies. Check out the poster below. "You'll believe a man can fly."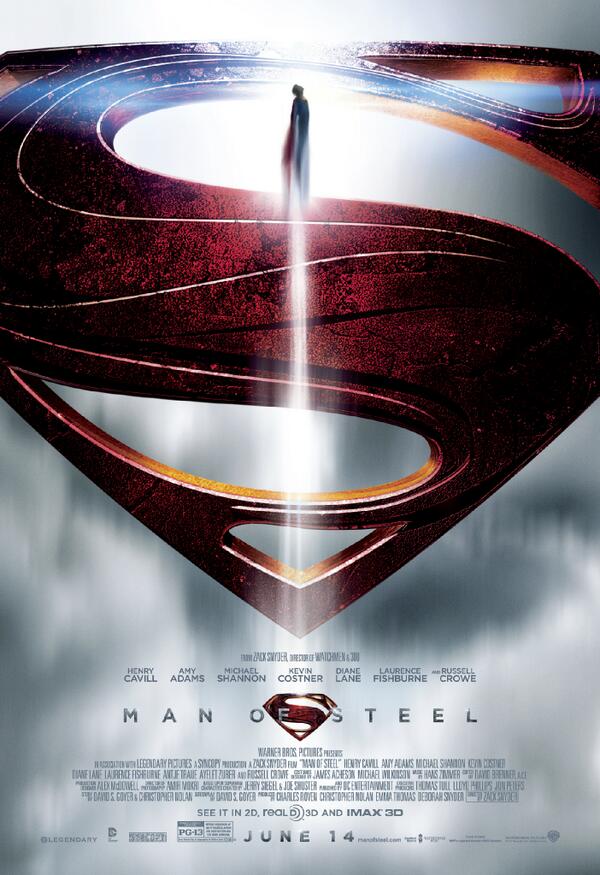 ---
In the pantheon of superheroes, Superman is the most recognized and revered character of all time. Clark Kent/Kal-El (Henry Cavill) is a young twenty-something journalist who feels alienated by powers beyond his imagination. Transported years ago to Earth from Krypton, a highly advanced, distant planet, Clark struggles with the ultimate question 'Why am I here?' Shaped by the values of his adoptive parents Martha (Diane Lane) and Jonathan Kent (Kevin Costner), Clark discovers having extraordinary abilities means making difficult decisions. When the world is in dire need of stability, an even greater threat emerges. Clark must become a Man of Steel, to protect the people he loves and shine as the world's beacon of hope – Superman.
The film stars Henry Cavill, Michael Shannon, Amy Adams, Russell Crowe, Laurence Fishburne, Kevin Costner, Diana Lane and Ayelet Zorer, Man of Steel is directed by Zack Synder (300, Watchmen) and will blast into theatres on June 14, 2013.
---
---
All ComicBookTherapy contributors must agree and abide by our
Site User Agreement
. ComicBookTherapy.com is protected from liability under "OCILLA" (Online Copyright Infringement Liablity Limitation Act) and will actively enforce said provisions. If you represent an individual or company and feel as though this article has infringed on any of our terms or any existing copyrights, please
contact us
for a speedy removal.
---
---
Source : Warner Bros.