Booboo Stewart's WARPATH Features In The Latest DAYS OF FUTURE PAST Character Portrait
So it looks like we really are getting a character portrait for each and every mutant in Bryan Singer's X-Men: Days of Future Past. We've already seen the past and present versions of Magneto and Xavier along with the future versions of Colossus, Storm, and Kitty Pryde. Today we get a better look at Booboo Stewart as the knife-wielding mutant Warpath.It seems from all the stills we've seen that Warpath will be part of a double act with the teleporter Blink. What do you think of Warpath wearing his…I guess that's supposed to be warpaint? X-Men: Days of Future Past hits theaters May 23rd.
The ultimate X-Men ensemble fights a war for the survival of the species across two time periods in X-MEN: DAYS OF FUTURE PAST. The beloved characters from the original "X-Men" film trilogy join forces with their younger selves from "X-Men: First Class," in an epic battle that must change the past — to save our future.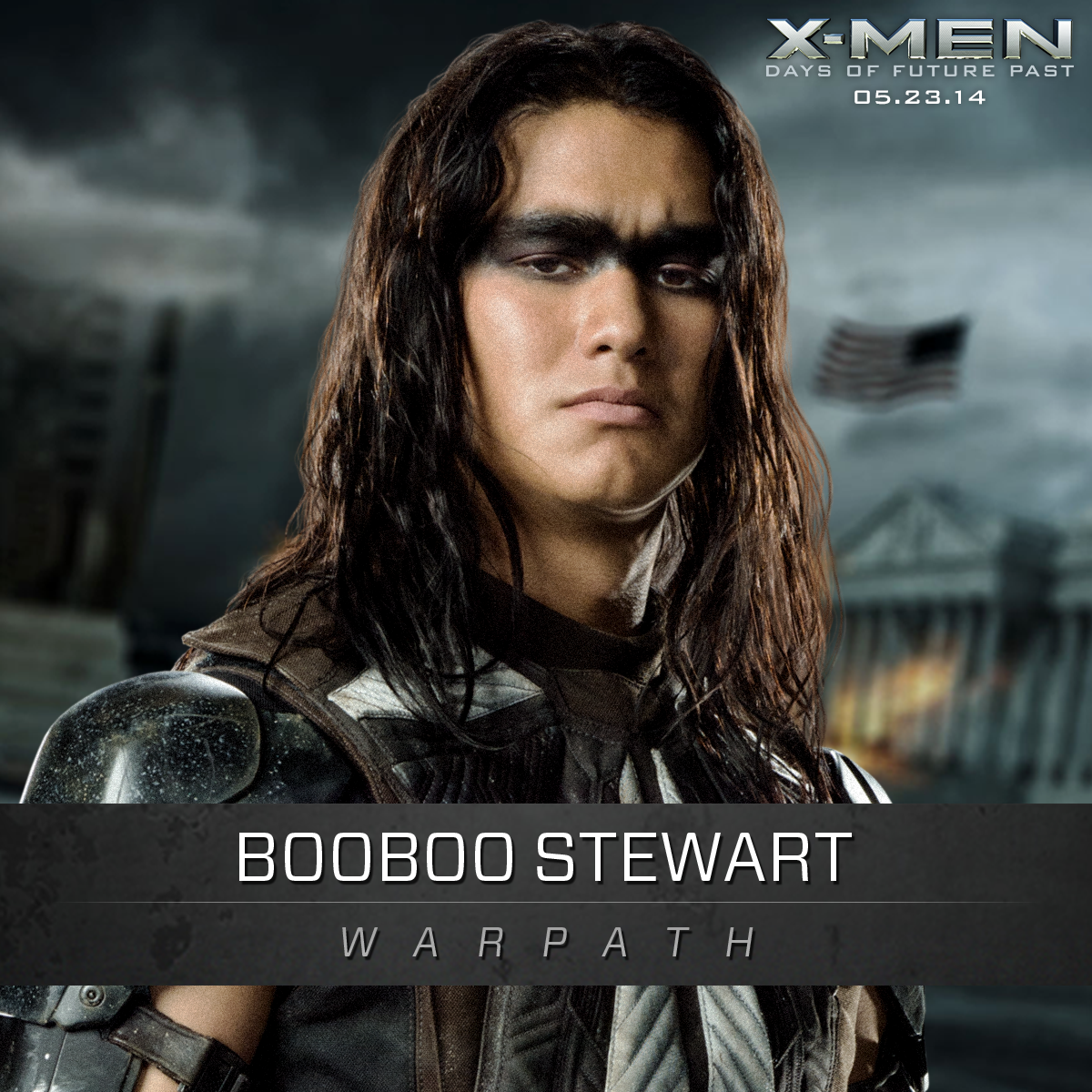 ——————————————————————————————————————————————————————–
This article was submitted by one of ComicBookTherapy's contributors. Every contributor must agree and abide by ComicBookTherapy's Site User Agreement. ComicBookTherapy.com is protected from liability under "OCILLA" (Online Copyright Infringement Liablity Limitation Act) and will actively enforce said provisions. If you represent an individual or company and feel as though this article has infringed on any of our terms or any existing copyrights, please contact us for a speedy removal.
——————————————————————————————————————————————————————–
---
Source : X-Men Movies Twitter