ARROW Begins Production on Season 2, Comic Con TV Guide Cover Preview, and more
Arrow has officially begun filming today on Season 2. Even though the title is unknown, Marc Guggenheim tweeted a pic of the script with the title blotted out which causes to believe that the title is spoiler heavily.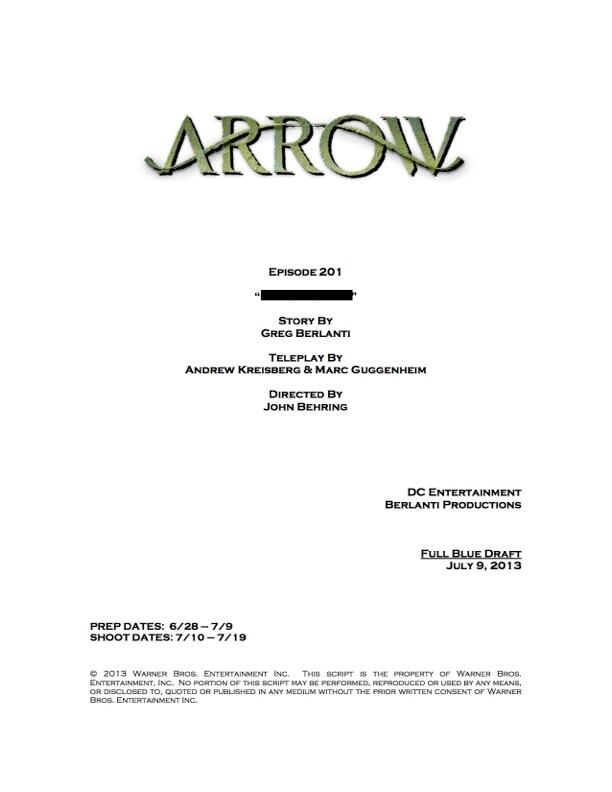 Little is known for the season premiere but all will be revealed at Comic Con next week. Shooting will continue from today to July 19th. Then the cast of the show will attend the panel on July 20th.
Also announced today, Summer Glau (from Serenity and Terminator: The Sarah Conner Chronicles) will join the cast in a recurring role as Isabel Rochev. For the avid Arrow followers, you may remember seeing her name on Oliver's "list" this past season.
TV Line posted this info about her character:
The beautiful and dangerous Vice President of Aquisitions for Stellmoor International, a company looking to take over Queen Consolidated. Per DC lore, Isabel fancies herself a bit of a rightful heir to the Queen family business, and as such she will be eager to get Ollie out of her way.
TV Guide posted two new covers featuring Stephen Amell in and out of costume for their Comic Con preview.
Executive Producer Andrew Kreisberg tweeted a promotional photo from the set of Arrow today featuring the suit,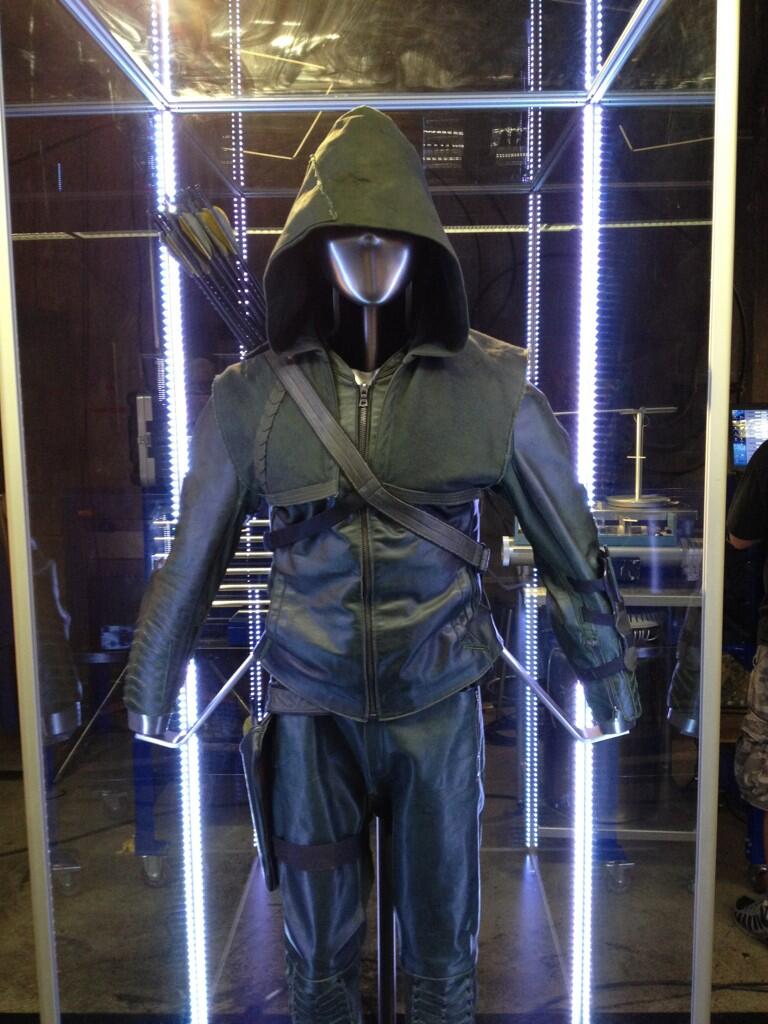 ---
All ComicBookTherapy contributors must agree and abide by our
Site User Agreement
. ComicBookTherapy.com is protected from liability under "OCILLA" (Online Copyright Infringement Liablity Limitation Act) and will actively enforce said provisions. If you represent an individual or company and feel as though this article has infringed on any of our terms or any existing copyrights, please
contact us
for a speedy removal.
---